3K/5K 2019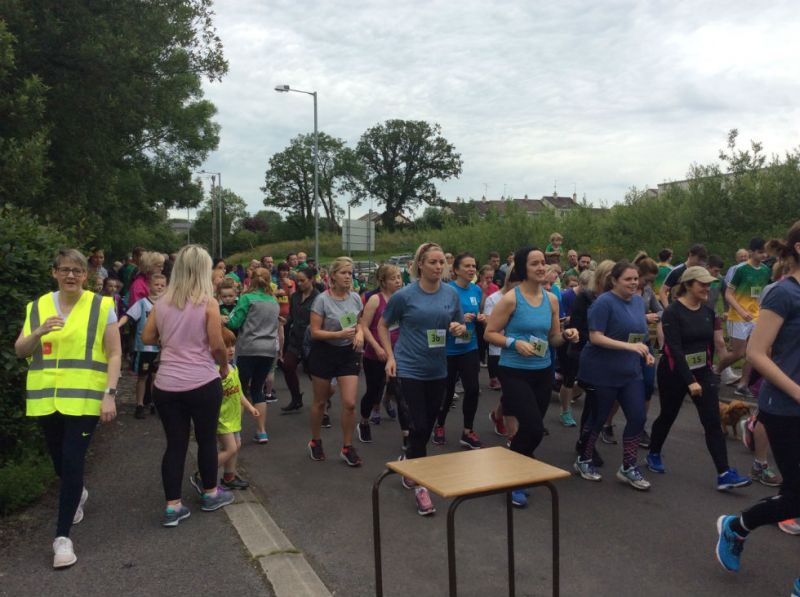 A massive thank you to everybody who contributed in anyway to our 3K/5K Family Fun Run/Walk. We are very grateful to those who walked or ran today. It was a fantastic way to end our school year. Thank you to the PTA for all their hard work behind the scenes over the past few weeks. Thank you to all the sponsors or those who donated in any way. Please remember to support them.
Photos/videos are posted on our school website underneath the Home tab.
Times will be posted when we get them finalised, hopefully within the next few days.
Once again thank you to everyone who contributed in any way to make this such a successful, joyful event, filled with community spirit.
George Beacom, TESCO, Catherine Maguire (Castle Archdale Vivo), Fabian McAleer (Drumharvey Filling Station), Brain & Geraldine Murphy, Helen McDonnell (Head Quarters), Brendan Lilley (The Medical Hall), Tullana on the Green Restaurant, Beatty Fuels, Claire Kerrigan (Pure Skin Clinic), Orla Rooney (B Beautiful), Carmel & Gerard McGrade, Fiona & Sean Mullin, Corina Goan (Corina Goan Hairdressing), Claire McElholm (McElholm Opticians) Donna McCann (Donna's Hair Studio) Shane Goan (Goan Meats) Paula McEvoy, Molly's Bar & Restaurant, Krazy Castles, Pina Parie Nails, Fiona&Cathal McGarrity, Linda McDonagh, Mahon's Hotel, TC Autos, CC Millinery, Glenwood Filling Station, Raymond McBrien (Joe 90s), Ciara McDermott (Beautiful Balloons Irvinestown)
St Paul's Primary School,
Lisnarick Road,
Tullynagarn Irvinestown,
Fermanagh BT94 1EY
Phone 028 68621133
Mobile 07802 881241