Necarne Community Nursery
St. Paul's Primary School is the host school for Necarne Community Nursery. Necarne Nursery opened in 2002. The Nursery is situated within the grounds of the school and maintains close links with the main school. We provide one nursery session running from 9.15am – 11.45am providing for 26 children.
The nursery maintains a safe and secure environment in which children can develop socially, intellectually and physically, at their own pace. We accept and treat each child as an individual in their own right whilst delivering a varied and balanced curriculum. Our curriculum is organised under the six areas of learning of the Nursery Curriculum, and during the course of the nursery day, children will experience a rich variety of challenging play activities and other stimulating experiences.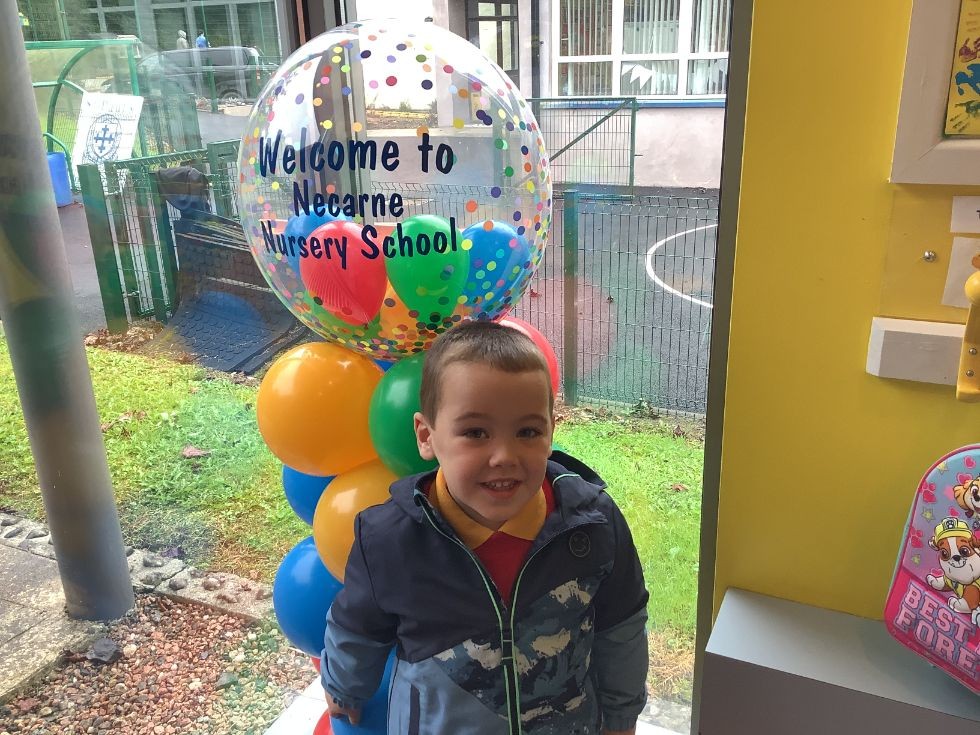 We welcome all our Nursery children. They are well settled now into the daily routine in Necarne Nursery and having great adventures during their indoor and outdoor play experiences.
St Paul's Primary School,
Lisnarick Road,
Tullynagarn Irvinestown,
Fermanagh BT94 1EY
Phone 028 68621133
Mobile 07802 881241